OUR DINNER EVENTS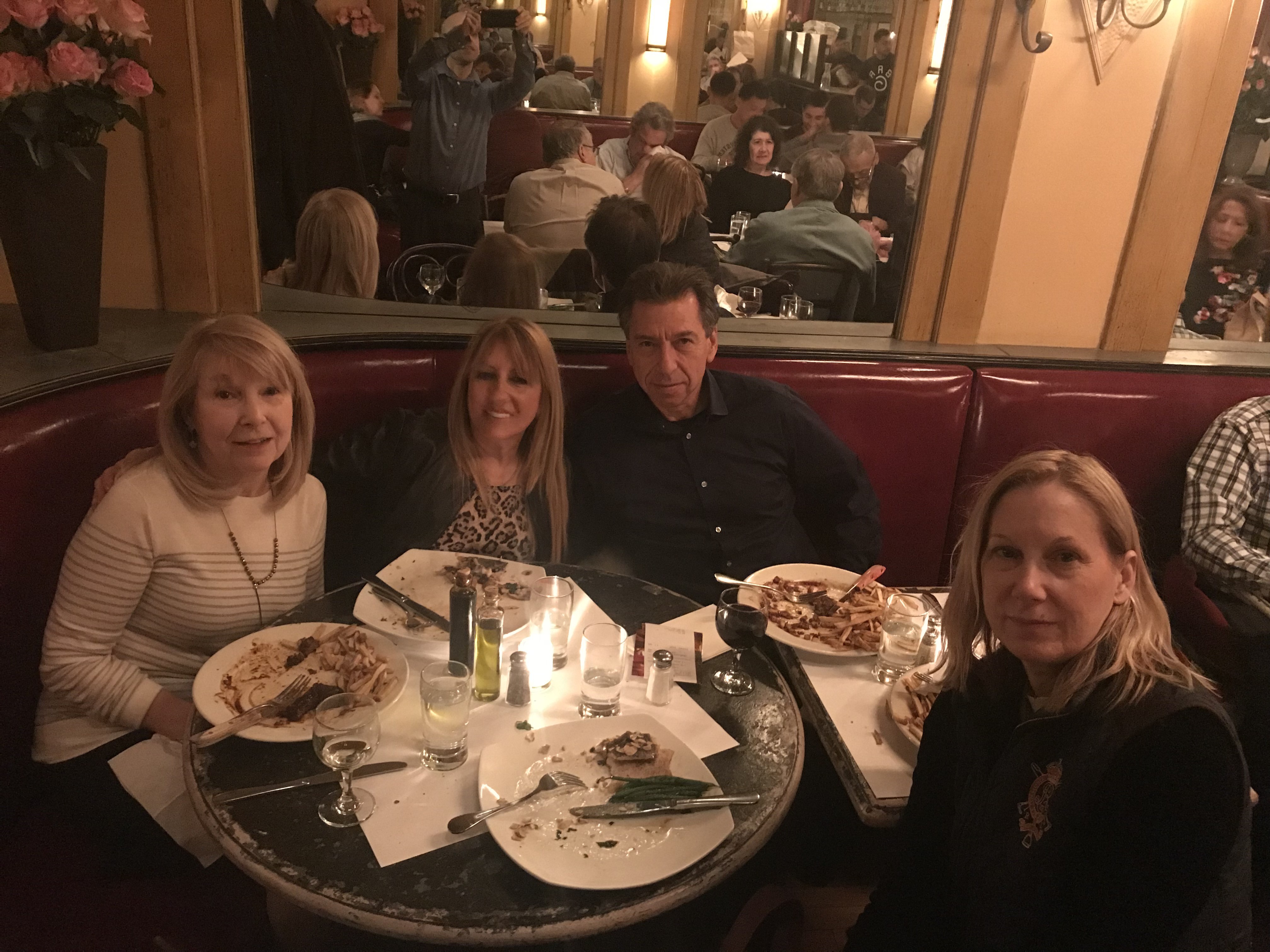 Our dinners usually start with a 45-60 minute cash bar where you check in with your host who will introduce you to other members so you can take advantage of socializing at the bar with someone new.
After the cocktail hour, dinner is served at tables of 8-12 members. We usually arrange seating based on age so that you will be dining with your peers. From the optional cocktails until the end of the dinner is usually about 3 hours, maximizing dining enjoyment and conversation opportunities.
Dinners are three or four courses with appealing choices from each restaurant's menu, although occasionally menus are made specifically for The Single Gourmet. The cost of each meal is listed in our newsletter and calendar. The price includes tax & tip, a glass of wine, and coffee or tea. All meals are prepaid, so there is no reason to pull out  your wallet. Should you decide to have an extra drink, the waitress will hand you a separate check. You are never responsible for anyone else's meals or drinks.
BOOKING EVENTS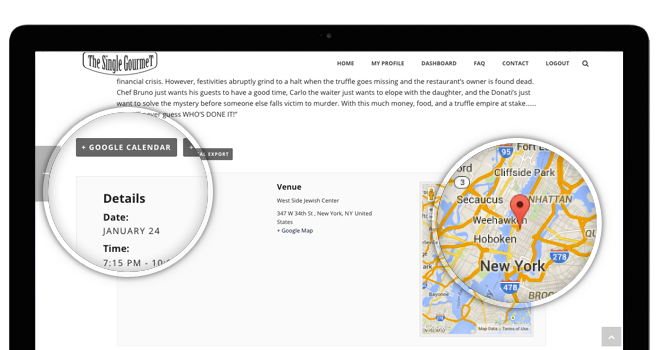 Four to six dinners and/or events are planned and offered every month. You will receive our newsletter via email, and it will also be posted in a printable format (PDF) on the website. You can also browse upcoming and past events on the online calendar. Members may attend as many or as few events as they wish.
Because restaurants have a limited seating capacity, we can only accept a certain number of reservations for each dinner. It is always "first come first served" so we suggest that if you want to go to an event that you make your reservation as soon as possible.