Edith Piaf Show @ The Highline Ballroom
March 27, 2016 @ 11:30 AM

-

2:00 PM

$68 – $73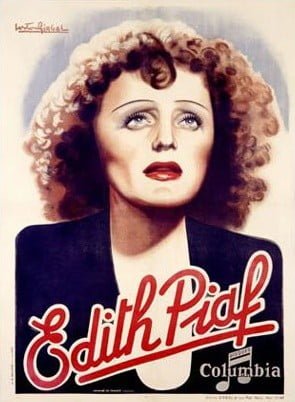 Edith Piaf Show @ Highline Ballroom
431 West 16th (9th and 10th Avenue)
Sunday, March 27th (NOTE: THIS IS EASTER!)
11:30am brunch- Entrée and Coffee only (no alcohol)
12:30-2pm Edith Piaf Show (90 minutes of music)
$68- Brunch Entrée, coffee, show, tax and tip.
Non-refundable ticket purchased upon RSVP
Ransack the Louvre, scour every patisserie, interrogate every mime — you will not find anything more French than the music of Edith Piaf, whose quavering voice instantly summons images of a bygone, bohemian world of heartache and longing. So what better way to celebrate Sunday brunch to honor France's greatest star? Join us as the voice of Edith Piaf comes to life through Yael Dray-Barel as she perform's selections from Piaf's incomparable repertoire, which includes "La Vie En Rose", "Non, Je Ne Regrette," "Hymne a L'amour," "Milord," "La Foule," "L'accordeoniste," " Padam …Padam," and many more at the elegant Highline Ballroom (same owners as Blue Note and BB Kings). Yael Dray-Barel is a French/Israeli singer influenced by jazz, and her songs often incorporate the five languages she speaks. Gabriel Hermida is an Argentinian guitarist, infusing his compositions with the essence of classical tango, flamenco and contemporary jazz. The music is not only fantastic, but Yael recounts Edith through history and a time-line of her music as we listen to songs written for her and by her. There is elevator access. Please rsvp early as tickets need to be purchased in advance.
[contact-form-7 id="1015″ title="Pay by Check RSVP"]
Tickets are not available as this event has passed.