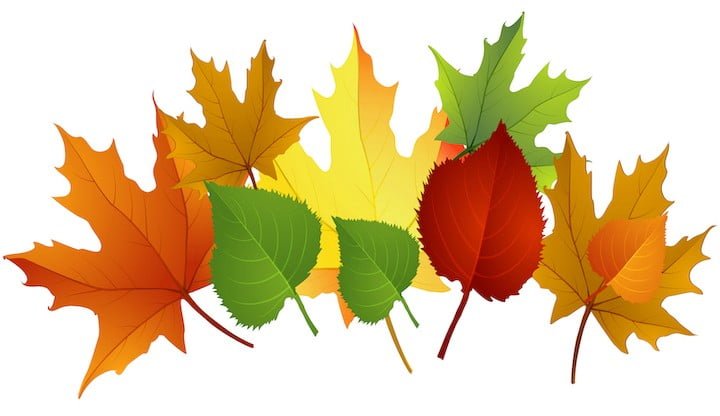 Hello Single Gourmets! 

First and foremost, apologies for the lateness of the newsletter. I am working diligently to get the October newsletter out by the 15th (of September!).

Second, please be aware I have slightly modified the refund policy. Due to restaurant deposit and guarantee requirements, if you cancel
7 (or more) days before an event: you will receive a full refund, less a $5 cancellation fee.
4-6 days before an event: you will receive a credit toward a future event, valid for up to 6 months, less a $10 change fee.
0-3 days before an event (or if you do not show up): no refund or credit.
Ticketed events (tours, shows, ANY non-dinner event) are non-refundable within 7 days of the event.
If a dinner or an event is canceled by The Single Gourmet, you will receive a full refund or credit, without any cancellation fee.
---
The summer is almost over, and it has at the same time been wonderful and difficult (for me personally). I hope you all kept cool and enjoyed it as well. The cold days are coming, but I'm guessing there's at least one more dog day (that is, really hot day) of summer left. But fall is close on the horizon, and soon it will be leaf peeping season. The flavor of pumpkin spice has started appearing in coffee and in so many other things in which it should not be… but I'm guessing that at least a few of you are loving it. It's okay, I don't hold it against you!
Now, on to some interesting facts about and dates in September:
The autumnal equinox takes place in this month, and is the Vernal Equinox in the Southern Hemisphere. The dates vary from the 21st to the 24th, and this year it's on the 23rd (precisely at 3:50 AM EDT) in NYC. Certain observances are organized around this date, such as…

It's the first day of Mehr or Libra in the Iranian calendar
It marks the beginning of the festival of sharing or love in Zoroastrianism
In Korea, Chuseok is a major harvest festival and a three-day holiday celebrated around the Autumn Equinox
In Japan Autumnal Equinox Day (秋分の日 Shūbun no hi) is a public holiday.

September's birthstone is the sapphire.
The birth flowers for September are the forget-me-not, morning glory and aster.
The zodiac signs for the month of September are Virgo and Libra whose end and start are related to equinox date.
Some interesting dates in September:
The entire month is National Prostate Health Month
It's the official month of a whole bunch of foods including (but not limited to) chicken, mushrooms, Italian cheese, papaya, potato, rice, and whole grains
September 2 was Labor Day (obviously)
September 5 is National Cheese Pizza Day
September 6 is National Coffee Ice Cream Day (I included this only because it's my favorite flavor)
September 8 (the first Sunday after the first Monday) is Grandparents Day!
September 8-14 is National Suicide Prevention Week (RIP Anthony Bourdain)
September 9 is National Steak Au Poivre Day (which many of us love!)
September 21 is the beginning of the celebration of Oktoberfest in Germany (local dates may vary)
September 24 is National Punctuation Day (I'm an Oxford comma man myself)
September 25 is National Lobster Day (included even though I don't like lobster)
September 29 is National Coffee Day in multiple countries (I actually don't like coffee itself, but I love coffee-flavored dairy products)
And finally September 30 is National Hot Mulled Cider Day (I feel like this should be in October, though…
News about my mother: other than the fact that her hair is growing in nicely now, it's pretty much the same as last month: she is in remission, she goes out every day for exercise, but the neuropathy continues to slowly worsen. This will be the last update I publish in the newsletter. As always, thanks to those who have expressed support and offered prayers.
---
The first event in September will be at Shun Lee West (again, if we can get enough attendees, considering how late I am with this newsletter) on the southern border of the Upper West Side, on Friday, September 13 (if we get at least 12 people, the dinner will proceed; if not, it will be rescheduled, and everyone will get full refunds or credits for a later event). Next we go to Gene's, a favorite of the group, in the heart of Greenwich Village on Sunday, September 15, which always serves us amazing Italian food with excellent service. For the third event in September we will go to Pera Brasserie, a Mediterranean restaurant in midtown east on Sunday, September 22. For our last dinner, on Saturday, September 28, we venture to Le Colonial (also in midtown east) for a taste of French-Vietnamese food.
---
DINNER EVENTS 
---

Shun Lee West (Chinese)
featuring soft-shell crab and Peking Duck
43 W 65 Street (between CPW and Columbus Ave)

Friday, September 13
6:00 PM optional drinks
7:00 PM dinner

$89 prix fixe includes
3 course feast, glass of wine
unlimited oolong green tea, tax & tip
$99 if payment is not received by Thu, Sep 12
PLEASE RSVP ASAP
+$10 supplement for non-members and guests
37 years ago in May the first ever dinner for The Single Gourmet was held at Shun Lee West and Michael Tong has continued to deliver for us. Usually it's where we go for our anniversary, but this year it was held at a different restaurant. Lots of people attended, but lots of people also told me how much they like and missed Shun Lee West, and I figured we'd return there this September.
The last time I scheduled a dinner at Shun Lee West we did not have very good luck. Hopefully this Friday (the 13th!!!), we will have better luck. This time, if we get 12 people to attend, the dinner will go forward. I hope we get more, though! As with the previous event, if this dinner is canceled, you received a complete refund or credit toward a future event.
Our menu is the best of the best with multiple choices such as soft shell crab, prawns in a light soy sauce, Peking duck, Szechuan sliced pork, and much more. Zagat describes Shun Lee West as an "exemplar of upscale dining, fancy Chinese food dispatched by a top team in an exotic space." There's a reason why it's been a neighborhood cornerstone since the 1980s and why we dine here at least once a year.
MENU:Starters:
Soft shell crab with ginger & scallions
Chicken soong in lettuce wrap
Szechuan boiled wontons
Mains:
Peking duck
Szechuan sliced pork
Prawns with vegetables
Hunan baby eggplant
Vegetable fried rice
Dessert:
Seasonal fresh fruit
Tiramisu
Note: Consuming raw or undercooked meat, fish, shellfish or eggs increases the risk of food borne illness
---
Gene's (Italian)73 W 11th St (corner of 6th Ave)Sunday, September 155:30 PM optional drinks6:30 PM dinner$77 prix fixe includes3 courses, glass of winecoffee/tea, tax & tip
$87 for members if RSVP is made after Thu, Sept 12
PLEASE RSVP ASAP$10 supplement for non-members and guests
https://thesinglegourmet.net/event/genes-2019-09-15/
This Old World Italian has been satisfying Greenwich Village locals since 1919. With impeccable service, a great menu and a very loyal clientele of "90% regulars," Gene's manages to be packed on a nightly basis. The kitchen, run by longtime veteran chef Hector Delgado, highlights snappy renditions of Italian and French favorites. Almost the entire kitchen staff has been there for 30 years. Be prepared to walk into a classic, almost 100-year old NYC landmark restaurant and be prepared to walk out satisfied and filled with delicious food.
MENU:
Primo piatto (choice of):
Mussels Possilipo
Baked Clams Oreganata
Homemade Mozzarella w/ Roasted Peppers and Prosciutto
Spinach Salad with Mushroom and Bacon
Secondo Piatto (choice of):
Fish of the day (mostly likely salmon or bass)
Linguine in White Clam Sauce
Broiled Shrimp alla Gene's
Broiled 16 oz. Sirloin Steak Maitre d'Hotel
Stuffed Veal Chop Valdostano
Dolce (choice of):
Chocolate Mousse Cake
Profiterole au Chocolate
Ice Cream or Sorbet
Fresh Melon or Pineapple
Poached Pair in Raspberry Sauce
Creme Brûlée
https://thesinglegourmet.net/event/genes-2019-09-15/
 
---
Pera Brasserie (Mediterranean)303 Madison Ave (corner of E 42nd St)Sunday, September 225:30 PM optional drinks6:30 PM dinner$78 prix fixe includes3 courses, glass of wine, tax & tip
$88 for members if payment is received after Wed, Sept 18$10 supplement for non-members and guests
https://thesinglegourmet.net/event/pera-brasserie-2019-09-22/
In its heyday, during the Ottoman period, there was no cuisine as sophisticated as Turkish. Sultan Süleyman the Magnificent lived up to his moniker, employing over a thousand cooks to make the kebabs at his posh Topkapi Palace. Rated a Top 5 Newcomer by Zagat when first opened, Pera Brasserie brings an authentic taste of Eastern Mediterranean cuisine to Manhattan. "A no brainer" according to Zagat and a "solid bet for Mediterranean fare." Pera derives its name from an elegant neighborhood in Istanbul that has served as the melting pot for many cultures and cuisines since the 17th century. Pera features numerous mezes, specially prepared and marinated cuts of grilled meats and seafood cooked on a 10-foot-long open flame grill.
 
MENU:
APPETIZERS (choice of):
Mediterranean Dip Trio  warm hummus with beef pastirma, smoked eggplant garlic yoghurt, and spicy pepper and walnut (vegetarian)
Village Salad  cherry tomato, cucumber, parsley, onion, kalamata olives, sheep's milk feta cheese, red wine vinaigrette (vegetarian)
Portuguese Fried Calamari  beef soujouk and sliced cherry peppers, smoked paprika yoghurt aioli
Turkish Smoked Lamb Tacos  pickled red onions
Zucchini "Mucver"  sage yogurt sauce
ENTREES (choice of):
Pera Steak (Cheese)burger  tomato-onion-pickle slaw, Pera's burger sauce, Mediterranean fries
Braised Lamb Chops  dusted with Turkish paprika and sea salt, roasted fingerling potatoes, grilled piquillo peppers ($5 supplement)
Chicken "Shashlik"  marinated thin sliced chicken breast, skewered with peppers and onions, bulghur pilaf
Crab Case Levantine  roasted beets with basil yoghurt, baby arugula, tangerine olive oil
Pan-roasted Citrus Salmon  beluga lentil and cracked wheat tabbouleh, sweet potato, saffron
Mediterranean gnocchi  walnuts, currants, preserved lemon zest, creamy white wine sauce, shaved parmesan (vegetarian)
DESSERT (choice of):
Baklava  peeled ground Turkish pistachios and light syrup
Rice pudding  traditional Turkish vanilla pudding with bruleed crust & cinnamon
Note: consuming raw or undercooked meat, fish, shellfish or eggs increases the risk of food borne illness
https://thesinglegourmet.net/event/pera-brasserie-2019-09-22/
 
---
Le Colonial (French)149 E 57th St (between Lexington and 3rd Ave)Saturday, September 286:30 PM optional drinks7:30 PM dinner$84 prix fixe includes3 courses, glass of wine, tax & tip
$94 for members if payment is received after Tue, Sept 24$10 supplement for non-members and guests
https://thesinglegourmet.net/event/le-colonial-2019-09-28/
Le Colonial NYC is a truly delightful culinary experience. Like stepping into French Colonial Southeast Asia, this two-story restaurant, designed by Greg Jordan, consists of a main dining room with louvered wall panels, colorful tile floors, and vintage photos of Vietnam, it is like stepping into French Colonial Southeast Asia. Zagat rated 22, they say "at this gorgeous East Midtowner, you'll be transported to an exotic place where the spirit of 1920s colonial Indochine is in the air and on the plate in the form of terrific French-Vietnamese fare." Serving French-infused Vietnamese dishes in an elegant and relaxed French Colonial Southwest Atmosphere, true pleasure for your taste buds as they taste flavors they might never have experienced before.
 
MENU:
APPETIZERS (choice of):
Oxtail broth rice noodles, beef tenderloin, bean sprouts and fresh herbs
Crispy spring rolls (cha gio) pork and shrimp, fresh herbs and lettuce, nuôc cham sauce
Lotus salad (goi ngo sen)  lotus root & tofu salad, cucumbers, lime soy dressing
ENTREES (choice of):
Caramelized chicken (ga xao xa ot)  with lemongrass, thai chili, scallions, onions, garlic, and fish sauce
Alaskan king salmon (ca hoi ca ri do)  poached in a red curry coconut sauce, heirloom tomatoes, snow peas
Garlic noodle (mi toi)  wok tossed garlic egg noodles, shrimp, scallops, calamari, green cabbage, carrots, bean sprouts, scallions, crispy tofu, ginger tamarind soy sauce
DESSERT (choice of):
Profiteroles  coffee ice cream, mocha sauce
Coconut tapioca pudding  cayenne, spiced mango
Sorbet