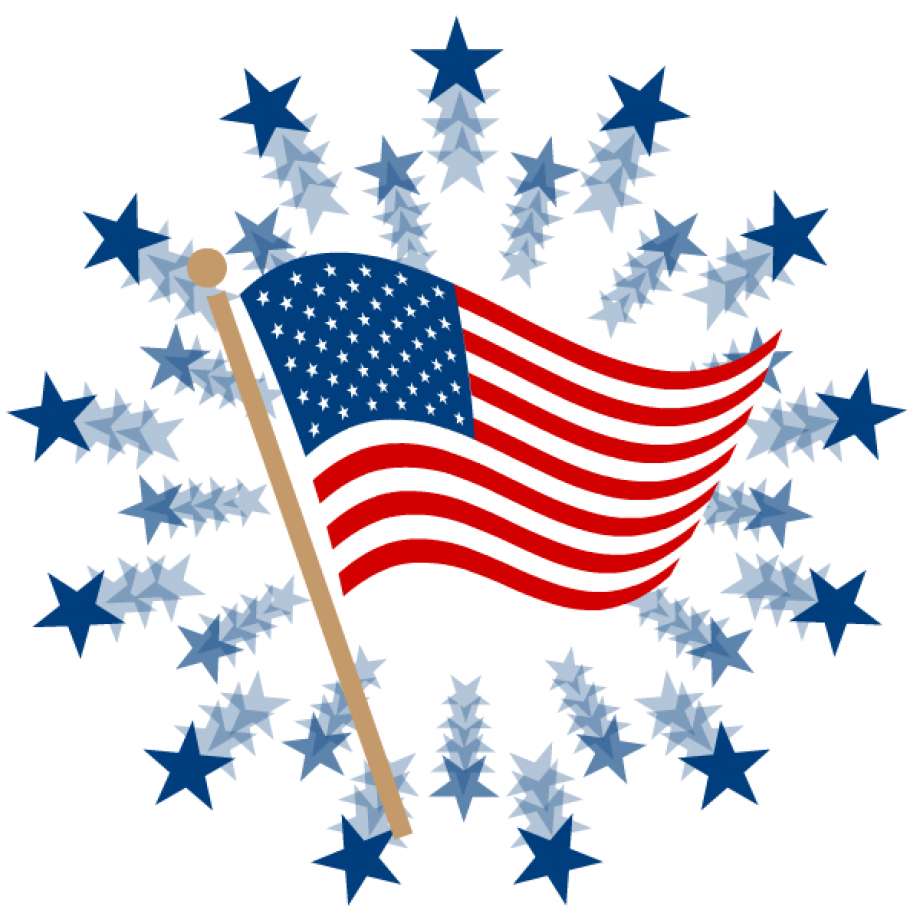 ---
Hi, everyone. I apologize for not getting this newsletter out sooner, and for having only 3 events in July. These past few weeks have not been easy for me. I unexpectedly had to move from my place in the East Village, and I haven't been able to find a suitable place to go to yet. For a short while I will be in Westchester until I find an apartment in the city that I like. Please do not mail any checks to the address at E 3rd St. I have a forwarding order in, but I would rather you bring a check with you than for it to get possible lost in transit. I will let you know as soon as I have a Manhattan address (I will most likely rent a mailbox).
I hope you enjoyed the weather in June, because now the real summer is here. Has it been hot enough for you? Can you believe that in France (not Paris, but other parts) the temperature has reached 120 F degrees? Even Alaska is facing a heat wave, and weather forecasters are predicting that Anchorage could get its first 90-degree day in history. Please make sure you stay cool, properly hydrated, and protected from the sun during these summer months. I've already gotten a sunburn on my head twice!
Some interesting facts about and dates in July (observed in the US unless otherwise indicated):
July 1 is Mother's Day (South Sudan)
July 6 is International Free Hugs Day (I wonder who decided that?!) and also National Fried Chicken Day in the US
July 14 in Bastille Day (France) — we will be going to dinner at Marseille on this day!
July 15 (the 3rd Monday in July) is Children's Day (Cuba, Panama, and Venezuela)
July 21 (the 3rd Sunday in July) is National Ice Cream Day
July 23 is National Hot Dog Day
July 27 is National Korean War Veterans Armistice Day (if you are a veteran of this war, thank you for your service) 
I always get questions about my mother, so here is an update: for the most part, she feels fine. She is going out every day for exercise, and sometimes has to be reminded to take it easy or else she is sore the next day! A couple of artifacts from the therapies are still with her, though: she has neuropathy (a feeling of pain, numbness, or pins and needles), and she is very sensitive to the sun. Hopefully these things will go away soon. Once again, thank you all who have expressed support and offered prayers. 
---
The first event in July will be at Marseille in the theater district, on Bastille Day, Sunday, July 14. The Single Gourmet has been there in the past, but only for Christmas and New Year's Eve. We may return for Christmas, but given its proximity to Times Square (which I did not take into account last year!), we will not go back to Marseilles for NYE — ever. The second event in July we will go to the Knickerbocker, a steakhouse in the heart of Greenwich Village, on Sunday, July 21. I won't say whose, but we will have a couple of birthdays that weekend. Lastly, on Sunday, July 28, we will head to Gramercy and dine at an Italian ristorante on the more affordable side, suggested by one of our members: Sal Anthony's.
---
Marseille (French) vegetarian friendly
630 9th Ave (corner of W 44th St)
Sunday, July 14 (Bastille Day!)
5:30 PM optional drinks
6:30 PM dinner
$92 prix fixe includes
3 courses, glass of wine, tax & tip
$102 if payment is received after Wed, July 10
+$10 supplement for non-members and guests
Inspired by its namesake French port city, Marseille has incorporated the cultural melting pot that is France's gateway to the Mediterranean into all the dishes served on the menu. Taking its name from the port town in southern France, the restaurant, like the town, is a melting pot of influences and ideas and an integral landmark and favorite eatery for locals and Broadway veterans alike. Chef Andy D'Amico, also of the Upper West Side staple eatery Nice Matin, creates exciting, flavorful, and authentic cuisine celebrating Marseille's mix of French, Italian, Greek, and North African influences. Marseille offers its guests the opportunity to experience the ambiance of a French restaurant while never learning the island of Manhattan.
MENU:
Appetizers (choice of):
French onion soup – Country bread & gruyere gratinée
Mediterranean Salad – Tomato, cucumber, fennel, peppers, onions, olives, parsley, feta, sumac, toasted pita
Burgundy Snails – Pastis-garlic butter, herb bread crumbs
Risotto – Sweet peas, asparagus, sun dried tomatoes, saffron cream
Kale Salad – Fourme d'ambert, strawberries, almonds, pickled onions
Entrees (choice of):
Atlantic Salmon – Eggplant puree, roasted tomatoes, olive & caper persillade
Chicken Grand-Mère – All-natural roasted free range chicken, potato gratin, green beans almondine, roasted garlic
Duck Breast – Rhubarb confit, brown & wild rice, mushrooms, peas
Hanger Steak – Prime angus beef, buttered spinach, au poivre sauce, crispy shallots
Spring Pasta (v) – dandelion, pancetta, spring garlic, fresno chili, ricotta
Vegetable Couscous (v) – roasted vegetables marinated in charmoula with apricots, almonds, moroccan tomato sauce, cilantro
Note: consuming raw or undercooked meat, fish, shellfish, or eggs increases the risk of foodborne illness
Dessert (choice of):
Chocolate Mouse – Hazelnut praline, chocolate meringue
Profiterole – Coffee & vanilla ice creams, chocolate sauce
Warm Apple Tart – Vanilla ice cream, caramel sauce
Classic Crème Brûlée – with fresh berries
Mixed Berries – with Chantilly cream
Ice Cream or Sorbet
---
Knickerbocker Bar & Grill (American) vegetarian friendly
33 University Place (corner of W 9th St)
Sunday, July 21
5:30 PM optional drinks
6:30 PM dinner
$84 prix fixe includes
3 courses, glass of wine, tax & tip
$94 if payment is received after Wed, July 17
$10 supplement for non-members and guests
https://thesinglegourmet.net/event/knickerbocker-2019-07-21/
A few blocks from Union Square, Knickerbocker comes highly recommended by members who live in the area. The word "Knickerbocker" itself says "New York", and upon entering you'll know you're in the heart of the Village. Join us for drinks at the 100-year old marble bar where Charles Lindbergh signed his contract to fly across the Atlantic. Zagat says, "Time warps don't get more lovable than this 1977 vintage Villager, an old-school source of no surprises Americana that's solid with warm service. This one is a keeper! A great alternative to NY's stuffy steakhouses." Chef Clara O'Marde, started at the Knickerbocker in 1985.
MENU:
Appetizers (choice of):
French Onion Soup – gratinee of provolone, muenster, herb croutons (v)
Caesar Salad Wedge – anchovies, parmesan, toasted croutons
Field Green Salad – tomatoes, white balsamic vinaigrette (v)
Shrimp Cocktail – lime, knick cocktail sauce
Entrees (choice of):
Fettuccine – Italian sausage Bolognese, arugula, pecorino
Sauteed Atlantic Salmon – farro, kale, roasted red pepper coulis
Japanese Spice Crusted Saku Tuna – sushi vegetable rice, soy orange wasabi
Grilled Chicken Paillard – fingerling potatoes, frisee, pearl onions, dijon vinaigrette
Pork Tenderloin – wrapped with Bentons Smoked Bacon napa cabbage, pear/apricot/onion compote
Braised Boneless Short Rib of Beef – with baby root vegetables
Steak Frites – with mashed potatoes, creamed spinach
BBQ St Louis Ribs – with french fries
Cast Iron Shrimp Scampi – with focaccia and linguine
House Made Spaghetti – plum tomatoes, basil, parmesan (v)
Dessert:
Classic New York Cheese Cake – with berries
Chocolate Souffle Cake – with raspberry sauce, whipped cream
Note: Consuming raw or undercooked meat, fish, shellfish or eggs increases the risk of foodborne illness
---
Sal Anthony's (Italian) vegetarian friendly
new restaurant!
226 3rd Ave (corner of E 19th St)
Sunday, July 28
5:30 PM optional drinks
6:30 PM dinner
$79 prix fixe includes
3 courses, glass of wine, tax & tip
$89 if payment is received after Wed, July 24
$10 supplement for non-members and guests
https://thesinglegourmet.net/event/sal-anthonys-2019-07-28/ 
Ten years after Sal Anthony's closed on Irving Place, the Italian restaurant has come back to the neighborhood, although owner Anthony Macagnone insisted he hadn't really been gone this whole time. He reopened the Italian restaurant in 2016 with his son Anthony Jr. at its current location, but recently passed away in January 2019. Aside from living adjacent to the old restaurant on E 17th Street, the new space on Third Avenue at East 19th Street marks the first Sal Anthony's restaurant in the immediate Gramercy Park area in a decade, and his son continues his tradition of serving a range of tasty food and drink at reasonable prices that will have you thinking about seconds (or thirds).
MENU:
Appetizers:
Capellini Con Caviale Nero "Angel hair" pasta sauteed with olive oil, garlic and black caviar.
Frutta Di Mare Al Dente Calamari, soungilli, octopus & shrimp in olive oil & lemon.
Jumbo Shrimps Scampi Jumbo shrimps sauteed with butter and lemon.
Shrimp Cocktail Jumbo tender shrimps served cold.
Mozzarella Con Salmone Slices of fresh homemade mozzarella with thin slices of smoked salmon & tomatoes.
Mozzarella and Peppers Homemade mozzarella cheese & sweet roasted peppers.
Sal Anthony's Special Salad Romaine, radicchio, endive, goat cheese and aged balsamic vinegar.]
Entrees:
Plume De Veau Natured Veal Chop Tender veal chop broiled to order.
Filetto Di Manzo Di Medici Medallions of filet mignon sauteed with marsala wine and mushrooms.
Bistecca Con Funghi Aged shell steak topped with sauteed mushrooms.
Salmone Grosseto Fresh filet of Canadian salmon sauteed with sweet peppers, mushrooms & cream.
Lobster Fra Diavolo Whole fresh lobster sauteed in olive oil, Italian plum tomatoes, fresh basil and dried hot pepper served on a bed of linguine.
Dessert:
Sal Anthony's Sampler Mini cannoli, black and white chocolate cake and cheese cake. (Dessert)
Sal Anthony's Tiramisu
Tartuffo
Driscoll Strawberries & Whipped Cream
Note: consuming raw or undercooked meat, fish, shellfish or eggs increases the risk of foodborne illness