Pera Soho- Mediterranean Table
May 3, 2015 @ 5:45 PM

-

8:55 PM

$72 – $77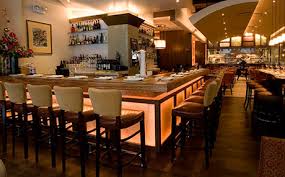 54 Thompson Street @ Broome St
5:45pm optional drink, 6:30pm dinner
$72 Includes Mediteranen Feast, gl wine, coffee/tea t&t
The sister restaurant of our fantastic winter dinner event, Pera Soho is a Mediterranean retreat in the heart of Soho. Inspired by the renowned Istanbul neighborhood where cuisine, art, culture, nightlife and the cosmopolitan converge, Pera SoHo seduces with an environment that is simultaneously warm and vibrant. Take a journey through mouthwateringly re-imagined, shareable plates, or let our kitchen delight your taste buds with a tightly curated selection of composed mezes and main courses.
Pera Soho's culinary philosophy is to look beyond the current day geographical borders of the Eastern Mediterranean and instead appreciate their culinary and cultural richness as a whole. In addition to the contemporary presentation of authentic recipes, Pera Soho's cuisine also embellishes the use of Eastern Mediterranean ingredients and cooking methods to create its own signature dishes.  Pera Soho believes that straight forward recipes using fresh, high quality ingredients, coupled with caring and consistent execution is what it takes to achieve flavors that our guests will cherish and keep coming back for.
In addition to being one of the few restaurants successfully marrying Eastern Mediterranean flavors with New York City dining habits and expectations, Pera Soho has a unique configuration comprised of indoor open dining and private dining areas, open and private outdoor dining in our garden, and SkyDeck accommodations with 180 degree views of the Manhattan skyline from the Empire State Building to the Freedom Tower.
Pera Mediterranean Brasserie in Midtown is Pera Soho's elegant and ethereal older sister, whereas Pera Soho is the adventurous, bubbly, younger sister.  For a city like New York where each neighborhood has its own distinct character and expectations, they each blend in with their respective locations.  Aside from the dishes, beverages and wines that share the same philosophy but are unique to each location, what really differentiates the locations is the clientele's reasons for being there.  In Midtown it is usually about business, whereas in Soho it is always a celebration, however simple or sophisticated, and however small or large it may be.
[contact-form-7 id="1015″ title="Pay by Check RSVP"]