Pera Brasserie
September 2, 2017 @ 7:00 PM

-

10:00 PM

$69 – $79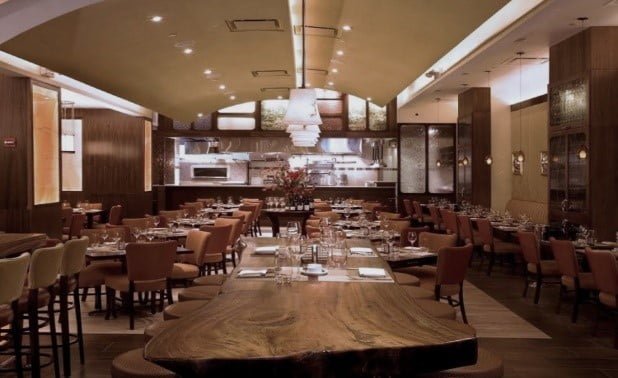 PERA Mediterranean Brasserie
303 Madison Ave @42nd Street
Saturday, September 2nd
6:45pm optional drinks,7:45pm dinner
$69 Includes 3-course meal, gl wine, coffee tax & tip 
Rated a Top 5 Newcomer by Zagat when first opened, PERA BRASSERIE brings an authentic taste of Eastern Mediterranean cuisine to Manhattan. "A no brainer" according to Zagat and a "solid bet for Mediterranean fare." Pera derives its name from an elegant neighborhood in Istanbul that has served as the melting pot for many cultures and cuisines since the 17th century. Pera Brasserie features numerous mezes, specially prepared and marinated cuts of grilled meats and seafood cooked on a 10-foot-long open flame grill. This is NOT a family style meal. You will have a wide variety of choices from starters such as: Mediterranean dip which is warm hummus with beef pastirma and smoked eggplant; or Pera salad which is cherry tomato, cucumber, parsley, onion, kalamata olives, sheep's milk feta cheese; or Portuguese fried calamari with beef soujouk; or smoked lamb tacos; or bluefish falafel.  Entrees such as Pera steak burger with Mediterranean fries; or lamb duo which is hand-ground lamb "Adana" and Turkish paprika-seasoned lamb riblets and Mediterranean fries; or chicken "shashlik" which is marinated thin sliced chicken breast; or pan roasted citrus salmon with orzo and bulghur tabbouleh; or Mediterranean branzino boneless fillet wrapped with lemon, parsley served with roasted beet salad; or Israeli couscous. We finish off dinner with choices of baklava or rice pudding for dessert.
PLEASE NOTE: Our Cancellation Policy- If you cancel within 72 hours of a meal event there are no refunds. Restaurants MUST plan in advance for large events and I guarantee a headcount based on YOUR RSVP. I am held to that guarantee and often pay a deposit or the full amount in advance.
Ticketed events (tours, shows, ANY non-dinner event) are non-refundable within 7 days of the event.
Also note: ALL menus listed are subject to change due to restaurant supply.
Who's Attending
6 people are attending Pera Brasserie
Related Events