New Orleans
February 9, 2017 @ 9:30 AM

-

February 13, 2017 @ 2:00 PM

$500 – $2350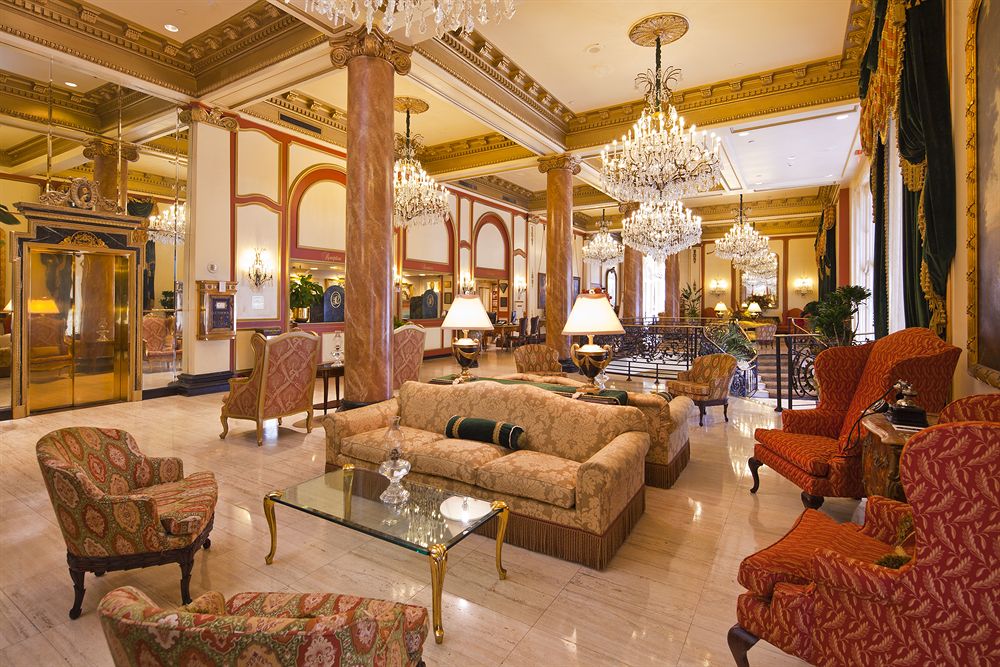 NEW ORLEANS- 1 spot left full itinerary
Feb 9-13th  $2325 Single Occupancy (no airfare)
(due to the increase in airfare, this price does not include airfare)
Hotel at the 4-star historic newly renovated- Le Pavillon.
THURSDAY– 7:59 am JFK to 10:40am- arrival in NOLA. Unlimited martini lunch from 1:30-3pm @ Commanders Palace-voted most popular restaurant in NOLA for 18 years, James Beard Foundation Most Outstanding Restaurant for 6 years, 2016 restaurateurs of the year. #1 in Zagat NOLA and scoring a 28. We follow this with a 3-hour bus tour of the city. Dinner 8:30pm at GW Finns, New Orleans #1 restaurant on TripAdvisor, Zagat 27- "Creative" presentations of fish resemble fine art at this high-end French Quarter restaurant helmed by the outstanding Tenney Flynn, who can make a seafood lover out of anyone…. including hard-core foodies." Night time is free to explore NOLA
FRIDAY–  8:30-5pm–  Plantations Tour and Swamp-Boat Ride-. 8:30am bus to Cajun Pride Swamp tours for 90 minute swamp boat ride. Brunch 11:40 at Oak Alley Plantation, Cajun style buffet (no wine), 12:50 guided tour of the plantation then we head to Laura Planation for guided tour until 4pm. Dinner 6:45pm at Emeril's Delmonico- Zagat 24– "Emeril Lagasse's Lower Garden District Creole take on a steakhouse whisks diners away on an amazing journey of spice and flavor with magnificent and innovative dishes." This is Emeril's highest ranked NOLA restaurant.
SATURDAY- 9-11:45am-guided walking tour of the French Quarter and optional tour of St. Louis Cemetery. Lunch at #4 best restaurant in NOLA, Doris Metropolitan. Voted New Best Restaurant of the Year 2014. WW2 Museum or Ogden Museum of Art 2-5pm. Free time after the museum however I will be taking the group to watch a Mardi Gras Parade 6pm The XXX Krew Du Veux Satirical Parade with big brass marching band.  Note this parade does pass our hotel as well. Dinner 8:30 The Pelican Club – Zagat rated 26, they say- "Always a winner, this wow place in the French Quarter offers consistently excellent Creole cuisine with Thai flair served in several elegant, intimate dining rooms suited to special occasions; friendly staff that helps diners feel welcome as well as weekend piano music in the bar also make it well worth the money."
SUNDAY- 10:30am- JAZZ Brunch at Muriel's–  Zagat 26- "this classy, old-world restaurant is definitely not just for tourists, what with its superior execution of traditional Creole favorites ("don't miss" the turtle soup); delightful drinks, an awesome jazz brunch and professional service all add up to a magical experience." 12:30-2:30pm- Music History Tour-a two-hour guided walking tour through New Orleans into Louis Armstrong Jazz Park to a place called Congo Square where American music was born. With every story your music tour guide will play a snippet of music related to the story. 5-6pm- HAUNTED HISTORY CARRIAGE RIDE- Mule Drawn Carriages in NOLA (how amazing is that?) New Orleans is a city with a rich and dark history. Many believe that the city is among the most haunted in the United States. On this "History & Haunts Carriage Tour," discover a few of the reported hauntings, and the legends behind them. We explore the Crescent City's spooky side as we feel the fright of the evening on a one-hour carriage tour focusing on New Orleans' nightlife, colorful neighborhoods, and the city's dark and twisted past. Historical stories of love and tragedy come to life as our professional tour guides explain the legends and lore, in addition to historical narration detailing all major landmarks throughout the French Quarter. 6:15-9:15- New Orleans School of Cooking- This is a multi-course Louisiana style menu and we will take part in the full cooking of Southern dishes such as shrimp remoulade, crabmeat ravigote, corn & crab bisque, BBQ shrimp & grits, chicken & Cajun smoked sausage jambalaya and bananas foster (vegetarian option but let me know 2 weeks in advance). Free night on town.
MONDAY- Head home and rest from the busy weekend. Bus picking us up at 9am to airport.
[contact-form-7 id="1015″ title="Pay by Check RSVP"]
Related Events