momo
Thu, December 31 @ 8:00 AM

-

5:00 PM

$144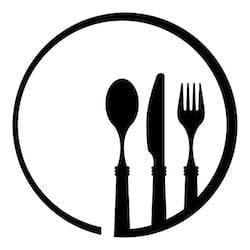 Name_of_restaurant
address
(between this & that Ave-or-St)
Funday, Month 99
h:mm PM optional drinks
h:mm PM dinner
$dd prix fixe includes
3 courses, glass of wine, coffee/tea, tax & tip
$ddd for non-members or
if RSVP is made after Tue, Dec 31
An awesome restaurant description goes here.
A second paragraph might go here.
---
MENU:
Soup (choice of):
soup1
description of soup 1
soup2
description of soup 1
soup3
description of soup 1
Appetizers (choice of):
app1
description of app 1
app2
description of app 2
app1
description of app 3
Entrees (choice of):
veg
description of entree 1
fish
description of entree 2
poultry
description of entree 3
meat
description of entree 4
Desserts (choice of):
dessert1
description of dessert 1
dessert2
description of dessert 2
dessert3
description of dessert 3
Note: Consuming raw or undercooked meat, fish, shellfish or eggs increases the risk of foodborne illness.
---
Refund Policy: Sometimes plans unexpectedly change, which we understand. However, restaurants do impose deposit and guarantee requirements when we plan our events, so we have the following generous refund policy (certain events may have different refund policies):
If you cancel:
7 days (or more) before a dinner, you may cancel for a full refund or credit
4-6 days before a dinner, you will receive a credit toward a future event, less a $10 change fee
0-3 days before a dinner (or if you do not show up), no refund or credit
Ticketed events (tours, shows, and ANY non-dinner event) are non-refundable within 7 days of the event.
If a dinner or an event is canceled by The Single Gourmet, you will receive a full refund or credit toward a future purchase with no cancellation or change fee.
---