Land of Plenty – Chinese New Year!
February 6, 2019 @ 5:45 PM

-

8:30 PM

$90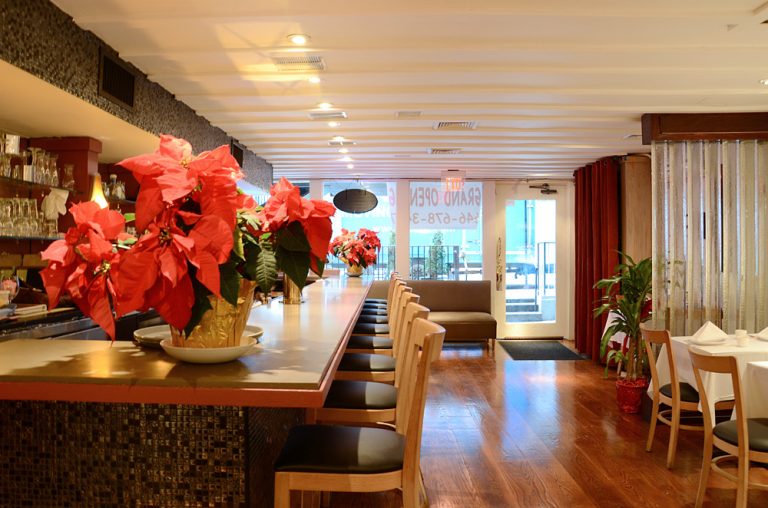 Land of Plenty: Chinese New Year
204 E 58 St (between 2nd & 3rd Ave)
Wednesday, February 6
5:45 pm optional drinks
6:30 pm dinner
$79 prix fixe includes
Chinese New Year dinner
1 glass of wine
tea, tax & tip
10% discount if payment is received by Sun, Feb 3
Come celebrate the Year of the Pig this week with us at an old favorite restaurant of the group. If you were born in 1935, 1947, 1959, 1971, 1983, 1995, or 2007, your Chinese zodiac animal is the pig (猪—zhū). But don't take it as an insult — according to Chinese tradition, pigs have a beautiful personality and are blessed with good fortune in life. The Pig is the twelfth of all zodiac animals. According to one myth, the Jade Emperor said the order of the zodiac would be decided by the order in which the animals arrived to his party, and pig was late because he overslept. Another story says that a wolf destroyed his house, and he had to rebuild his home before he could set off. When he arrived, he was the last one and could only take twelfth place. In terms of yin and yang (阴阳—yīn yáng), the Pig is yin. In Chinese culture, pigs are the symbol of wealth. Their chubby faces and big ears are signs of fortune as well.
Land of Plenty is Michelin Guide recommended and listed as the inspector's favorite: "Why do they call it Land of Plenty? Perhaps it's the abundant flavors amongst the plentiful reasons. And although the focus here is definitely the food, this fiery haven feels more elegant than the other Szechuan spots in midtown. Tucked into a sleek, subterranean space, the décor features marble floors and mosaic-tile walls. A professional service staff helps further set the tone." We will have a huge Chinese feast with a wide range and variety of different foods. Come hungry. This was a favorite restaurant of our founder Art Fischer who noted that if the restaurant is full of Asians, this means that it has to be a great and authentic restaurant. Gong Hey Fat Choy! (That's "Happy New Year!" in Chinese.)
The menu will be a selection of Land of Plenty's best selections from the menu. Details to come soon. If you have a dish that you absolutely want on the menu, send and email and let us know!
PLEASE NOTE: Due to restaurant deposit and guarantee requirements, cancellations for dinners are accepted up to ONE WEEK prior to the event. If you cancel 3-7 days prior, you will receive a credit toward a future event, but there will be no refunds for cancellations made within 3 days for dinners. Ticketed events (tours, shows, ANY non-dinner event) are non-refundable within 7 days of the event.
Also note: ALL menus listed are subject to change due to restaurant supply.
[contact-form-7 id="1015″]
Paid members of The Single Gourmet: if you do not see the member price, please log in to the website. If you need assistance logging in, please feel free to contact me.
Tickets are not available as this event has passed.