The Harvard Club (live ballroom band w/vocals)
June 15, 2018 @ 8:00 PM

-

11:00 PM

$99 – $124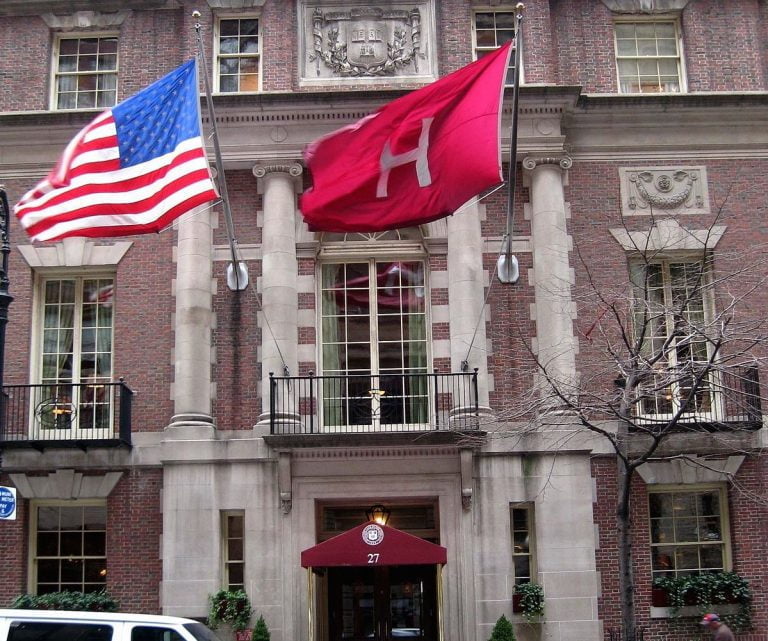 The Harvard Club (live ballroom band w/vocals)
27 W 44th St (between 5th & 6th Ave)
Friday, June 15
7:45 pm at The Harvard Club
7:00 pm optional drinks at Kellari Tavern, 19 W 44th St

$99 includes:
4 courses, 1 glass of wine, coffee or tea, tax & tip
2nd glass of wine: +$16

+$25 for guests of members of The Single Gourmet
If you missed dinner at the Harvard Club last time and brunch last month, join us for our second dinner here. Once again, this will be an amazing evening with a 3-piece band performing live music (if you have moves you want to show off, dancing is allowed!). Huge portraits and paintings of past club presidents, chandeliers, and dark wood paneling make up the sprawling interior of this members only club. Built in 1894, was designed in red brick neo-Georgian style. The ceilings are tall, the rooms are expansive, the furniture is stately, the chandeliers sparkle. We will eat in the main dining room and our menu will start with a selection of soups, followed by a choice of Caesar salsa, or asparagus-English pea risotto. Our entrees will be roast-stuffed organic chicken breast, pan-seared halibut, and queen cut roast prime rib "au jus", followed by a choice of warm apple pie a la mode, key lime pie, tangerine vanilla creme brulee, and "Hasty pudding" (warm cornmeal and molasses spiced pudding, vanilla ice cream).
Please note: cash and credit cards are NOT accepted at the club, you cannot order drinks at the bar unless you are a member. This event is limited to 30 people MAX! RSVP early — this sold out last time, and it will sell out again. and it is non-refundable after June 7. No cell phones in the main dining room and no photographs anywhere in the club. Dress code: no jeans, no athletic shoes/sneakers, men must wear a shirt with a collar, blazer or suit jacket preferred, and the equivalent appropriate attire for women.
TO JOIN THIS EVENT, YOU MUST BE A MEMBER OF THE SINGLE GOURMET IN GOOD STANDING, OR A GUEST OF A MEMBER THE SINGLE GOURMET (+$25)
PLEASE NOTE: Special Cancellation Policy for this event: If you cancel within 7 days of this event there are no refunds.
MENU:
Choice of Soup

Chef's Selection Soups and Consommé
Choice of Appetizer

Caesar Salad
Shaved Pecorino, Garlic Croutons
Asparagus-English Pea Risotto
Lemon, Mascarpone, Parmigiano
Choice of Entrée
Roast-Stuffed Organic Chicken Breast
Herbed Goat Cheese Filling, Heirloom Carrots, English Peas, Spring Onions, Fingerling Potatoes, Herb Pan Jus
Pan Seared Halibut
Grilled Asparagus, Wild Forest Mushrooms, Ramps, Mashed Peas, Champagne Sauce

Queen

 Cut Roast Prime Rib "Au Jus"
Black Angus Beef, Baked Potato, Market Vegetables, Horseradish Sauce
Choice of Dessert
Warm Apple Pie
with Vanilla Ice Cream
Key Lime Pie Hasty Pudding
Warm Cornmeal and Molasses Spiced Pudding, Vanilla Ice Cream
Tangerine Vanilla Crème Brûlée
Caramel Tuile
Also included: 1 glass of wine, Coffee or Tea
Please note: ALL menus listed are subject to change due to restaurant supply.
[contact-form-7 id="1015″ title="RSVP form"]