Harvard Club (dinner, live band, and dancing)
December 21, 2018 @ 6:00 PM

-

9:00 PM

$105 – $146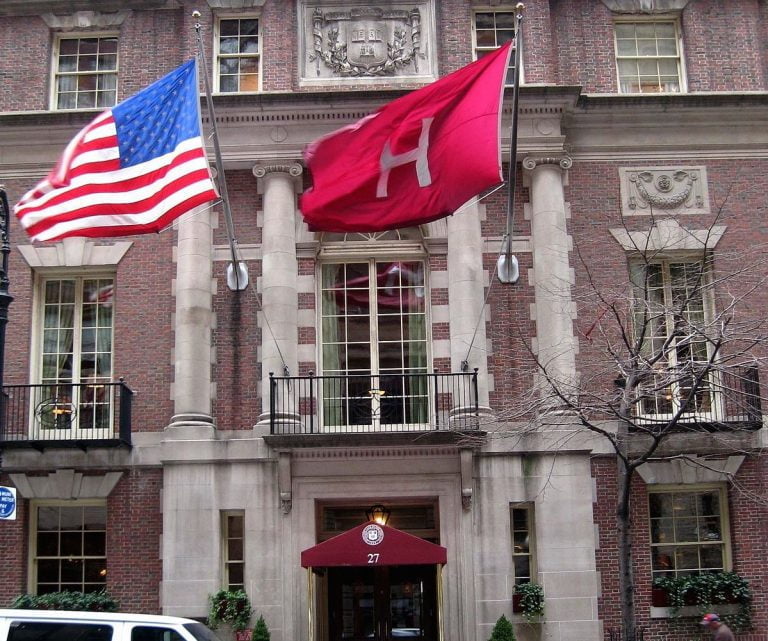 The Harvard Club (live ballroom band w/vocals)
27 W 44th St (between 5th & 6th Ave)
Friday, December 21
6:15 pm optional drinks at Kellari Taverna, 19 W 44th St
7:00 pm dinner at The Harvard Club

$105 includes:
3 courses, 1 glass of wine, coffee or tea, tax & tip
2nd glass of wine: +$16

+$25 for guests of members of The Single Gourmet
Limit 30 attendees
If you haven't been to the Harvard Club yet, join us this time! As usual, there will a 3-piece band performing live music (dancing is allowed and encouraged!). Huge portraits and paintings of famous alumni and past club presidents, ornate chandeliers, and dark wood paneling make up the sprawling interior of this members only club. Built in 1894, was designed in red brick neo-Georgian style. The ceilings are tall, the rooms are expansive, the furniture is stately, the chandeliers sparkle. And because it is December, the club will have a Christmas tree and be adorned with Christmas decorations, for an extra-festive ambiance.
Please note: cash and credit cards are not accepted at the club, you cannot order drinks at the bar unless you are a member of the club, nor can you order extra drinks. No cell phones in the main dining room and no photographs anywhere in the club. Dress code: no jeans, no athletic shoes/sneakers, men must wear a shirt with a collar, blazer or sport coat recommended but not required.
This event is limited to 30 people. TO JOIN THIS EVENT, YOU MUST BE A MEMBER OF THE SINGLE GOURMET IN GOOD STANDING, OR A GUEST OF A MEMBER THE SINGLE GOURMET (+$25).
MENU:
Choice of Appetizer
Chef's Selection Soups and Consommé
Caesar Salad Shaved Pecorino, Garlic Croutons
Asparagus-English Pea Risotto Lemon, Mascarpone, Parmigiano
Choice of Entrée
Farro and Vegetable Mélange Seasonal Vegetables, Acorn Squash, Pear-Squash Sauce
Roast-Stuffed Organic Chicken Breast
Herbed Goat Cheese Filling, Heirloom Carrots, English Peas, Spring Onions, Fingerling Potatoes, Herb Pan Jus
Miso-Glazed Sea Bass Yakisoba Noodles, Sugar Snap Peas, Bok Choy, Shitake Mushrooms, Five Spiced Broth
Queen Cut Roast Prime Rib "Au Jus" Black Angus Beef, Baked Potato, Market Vegetables, Horseradish Sauce
Choice of Dessert
Warm Apple Pie with Vanilla Ice Cream
Key Lime Pie Hasty Pudding Warm Cornmeal and Molasses Spiced Pudding, Vanilla Ice Cream
Tangerine Vanilla Crème Brûlée Caramel Tuile
Please note: ALL menus listed are subject to change due to restaurant supply.
[contact-form-7 id="1015″ title="RSVP form"]
Related Events