Charleston Beaufort Savannah
October 8, 2017

-

October 16, 2017

$500 – $4295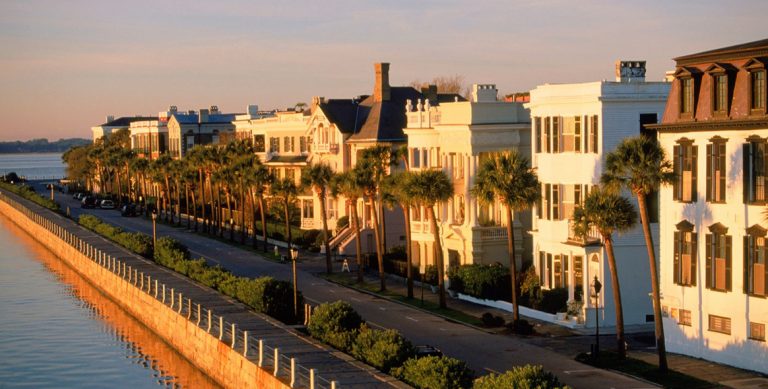 CHARLESTON – BEAUFORT – SAVANNAH- October 9-16
$4295 (-$225 if flying on own, -$475 pp if sharing a room)
The itinerary is not final (almost), but i wanted to send this out because our flight is  selling out in Savannah only 3 coach seats left. This trip can be broken down into just Charleston, or just Savannah.  I just booked the #1 restaurant in Charleston and #4 in the USA on TripAdvisor and YELPS #1 Steakhouse in USA, however restaurants are usually the last things that i book as a proper headcount is often needed. I assure you they will be top / great restaurants.
CHARLESTON – BEAUFORT – SAVANNAH- October 9th-16th
$4295  (-$225 if flying on own, -$475 pp if sharing a room)
4 nights in Charleston and 3 nights in Savannah. The first night in Charleston is an open night to explore the city on your own, however there will be an optional tour in the evening (ghost tour) included just to have the group meet up on an off night (included in price).
HOTELS-
Charleston- Hyatt House-Ranked #14 best hotel in Charleston. Located in "The Upper King Street district" which has emerged as an area with tremendous energy; showcasing culinary innovation, experimental design and boutique shopping. Charleston's Upper King Street historic neighborhood was recently named one of the top 10 food neighborhoods in America.
King bed included- upgrade to studio suites add $75 (490sf), upgrade to a 1 bedroom suite add $150 (540sf). Each suite includes an additional sofa bed and fully equipped If sharing a room, you would get a 1 bedroom king suite with a pull-out double couch in the living room or 2 double bed room, depending on availability.
Savannah-  The Hyatt Andaz- 4 star, boutique hotel- (means "personal style" in hindi), it is a beautiful hotel, with a welcome beverage upon arrival :), free wifi, 24 hour fitness club, rooftop pool with firepit,  mini bar included EXCEPT booze (snacks and non booze included). Experience an eclectic boutique hotel in the heart of Savannah, Georgia. With its artful décor, relaxed urban vibe, and new South sophistication, Andaz Savannah delivers a vibrant, modern feel to the Historic District. Relax, work, dine and connect in our fashionable urban oasis on Ellis Square, just steps off the river, trendy shopping and dining, and the city's cultural diversions. Walk to the Savannah River, City Market, Broughton Street, and the Historic Savannah Theatre. Embrace local culture, shopping, and events
We all will have a king size bed- 375 sf, if you would like to upgrade to Andaz 1-bedroom suite please let me know. + $300  558 Square feet, one bedroom, walk in shower, pedestal tub, balcony,
Andaz Loft Suite- +$200   451 sf, similar to a junior suite w/couch. 
In addition to top restaurants in all three cities, we will experience great tours and site seeing. Below are just a few of the daily tours we will be doing on this trip. Each day will be filled with food, fun and tours. Some are subject to change but are currently on agenda. I have aldo hired one of the top tour guides in all 3 cities.
Charleston's Upper King Street Historic Neighborhood Food Tour- This 2.5-hour culinary tour offers insight into the recently named top 10 food neighborhoods in America! Showcasing four of Charleston's culinary innovators who exemplify cooking in the New South!  The Upper King Street district has emerged as an area with tremendous energy, showcasing culinary innovation, experimental design and boutique shopping. The restaurants featured in the tour are trailblazers in Charleston's culinary scene, edgy and innovative, with tremendous passion for their craft. This tour is designed to show off some of the best that Charleston has to offer and provide insight into Charleston's ever-changing culinary scene. I already know of one spot that  was on the tv show with Guy Fieri's Triple D.
Horse Drawn Carriage–  1-hour guided carriage tour of Charleston. See the many mansions, churches, and gardens as the tour covers more than 2.5 miles and 30 blocks of historic Charleston.
Boat Ride– See the Charleston Harbor by boat with a 90-minute tour along the Cooper River to Fort Sumter National Monument. This fully-narrated tour focuses on Charleston history from Civil War sites to antebellum houses and landmarks, passing under Cooper River bridges, and exploring a waterfront that's home to bottlenose dolphins and pelicans. Listen to stories from the boat captain throughout the tour, as you pass some of Charleston's historic sites. Get close up views of Fort Sumter, the fortified island where the first shots were fired in the Civil War. Pass the Essex-class USS Yorktown, a 'fighting lady' aircraft carrier from the Second World War that earned eleven battle stars in her dramatic military career. – this might change depending on time, but we will take a boat regardless to Fort Sumnter
Chefs Kitchen Tour– Meet the talented chefs behind some of Charleston's greatest restaurants and gain insight into their ideas, methods and creativity. The Chef's Kitchen Tour will visit five restaurants and introduce us to Charleston chefs who will discuss the inspirations for their restaurants and provide a tour of their kitchens. In addition to visiting kitchens, the tour will include various samples along the way, this is a morning tour, before some of the restaurants open, If you want to meet Charleston Chefs, see inside their kitchens this is the tour!         
Bus and walking tour- Take a journey through Charleston's 300 years of living history with our licensed tour guide. Experience the Old Market area and the historic homes and churches where generations of Charlestonians worked, lived and worshiped. Step out of the air-conditioned minibus onto the famous Battery Seawall. See and hear about Fort Sumter, the Harbor of History and the Aircraft Carrier Yorktown at Patriots Point. PLUS Enjoy a cruise to historic Fort Sumter "where the civil war began".  Our walking tour is an overview of Charleston's history, culture, architecture, gardens and much more. We cover the city blocks through the most historic part of our city. The tour spans 350 years from our Colonial era to our modern day preservation efforts and the recent restoration that led to our being the most historically preserved city in America.
Fort Sumter National Monument Tour– Stand on the grounds where America's deadliest war began at Fort Sumter National Monument. The first shots were fired here, igniting a conflict that saw more than 700,000 casualties. Experience a feeling of patriotic pride while a National Park Ranger brings each feature to life, evoking images of mortar shells and cannonfire. One-hour visit to Fort Sumter allows ample time to explore well-preserved fort ruins. The Fort Sumter National Monument sits prominently at the mouth of the Charleston Harbor, a strategic location that was crucial to its defense. The first shots of the American Civil War were fired on Fort Sumter at approximately 4:30 a.m. on April 12th, 1861. Fort Sumter surrendered 34 hours later, and Union forces tried for nearly four years to take it back. Walk in the steps of those who shaped this nation alongside a National Park Ranger guide, and take in the stunning scene of historic Charleston as you cruise the harbor en route to the fort. The knowledgeable National Park Rangers at Fort Sumter will relay stories of courageous heroes in action from the Civil War's first battle. There is the story of Sergeant Peter Hart raising a shell-torn flag during bombardment, among many others. A visit to Fort Sumter National Monument provides a window into the life and trials of America's heroes, from the Civil War to today's modern conflicts.
Halls Chop House– #1 restaurant in Charleston, #4 restaurant in USA on Tripadvisor, Opentable Top 10 best restaurants in the USA, Yelp's #17  Top Places to Eat in the US, Yelp's #1 Best Steakhouse in America, Business Insider's Best Steakhouse in South Carolina, AAA Four Diamond Award, ZAGAT 4.8 "The place to go if you want to be pampered, this old-school steakhouse features tremendous cuts of beef and awesome sides, delivered by an almost overly attentive staff, most find it fabulous for a special occasion"
Optional Ghost Tour
Beaufort- The Spirit of Old Beaufort tour company has been hired to be our guide on this all day tour of Beaufort. They have been doing tours for over 23 years in Beaufort  sharing the history of Beaufort through storytelling in period costumes. Covering subjects such as the colonial era, the Revolutionary war, slavery, succession, the Civil War, contraband, emancipation and the 13th Amendment. Tours are both on foot and by van while hearing the stories about the families of Beaufort, their role in history and how they contribute today to sustaining the freedoms fought for in our nation.
They will pick us up in Charleston, drive us to Beaufort where we have a walking and van tour, as well as a tour at The Santa Elena History Museum visit and Bldg. Tour- More than 40 years before the English settled at Jamestown in Virginia, the Spanish established a town and fort on the shores of Port Royal Sound in Beaufort County, S.C. The story of Santa Elena, founded in 1566 on Parris Island, is one of religion, geopolitics, cultural clashes, war and struggles to survive. It also is little known — even in South Carolina, where colonial European powers France and Spain established beachheads in the New World.The Santa Elena Foundation wants to change that. The foundation is dedicated to sharing the story of Santa Elena with South Carolinians and the world. Its mission is to expand the story of North American colonization by researching, preserving and promoting Santa Elena, the first European colonial capital. The site, surrounded today by the Parris Island Marine Corps Recruit Depot, holds a special history. The deep, natural harbor of Port Royal Sound, strategically located on the Southeast coast, first attracted the French, who established Charlesfort there in 1562. Their toeholds at Charlesfort and Fort Caroline, near present-day Jacksonville, Fla., alarmed King Phillip II of Spain. The pope had granted to Spain "La Florida," which encompassed much of what today is the United States, but the Spanish had done little to capitalize on that grant before the 1560s.  For many years, Santa Elena's history was obscured by the French activity in the same area. The site was first excavated in the 1850s, but with no written records from Spain and relying on 16th-century French illustrations of the area, historians thought the site exclusively French. During World War I, the Marine Corps began to use Parris Island as a training site and uncovered pottery from the 16th century. In 1957, National Park Service archaeologists examined the artifacts and determined they were from Spain or made by Spaniards. Further excavations determined that both the French and Spanish had occupied the site. Santa Elena was named a National Historic Landmark in 2001 based largely on its role in the heated competition among European powers for the New World. Now you can find the lost story of Santa Elena at the brand new interpretive center in downtown Beaufort, where the inaugural exhibit "Santa Elena: America's Untold Story" is now open along with ancillary exhibits throughout the building.  Come visit and engage with the Santa Elena Foundation as we restore a "missing century" of South Carolina and American history.
After lunch in Beaufort we head  back in time to explore the LOWCOUNTRY ISLAND & GULLAH TOUR.  Gullah and Geechie heritage of South Carolina's Sea Islands on a bus tour visiting several areas of Beaufort County and discovering it's lone history and unique culture Discover Lady's Island, St. Helena, Hunting Island and more. See the site of one of the country's first schools for freed slaves – a local treasure and National Historic Landmark Marvel at the ruins of island churches and learn the stories and songs that are part of their rich history See a historic coffee plantation house.  Deeply rooted in the Gullah/Geechie culture!
Dinner in Beaufort- Night arrival to Savannah. (subject to change to dinner in Savannah)
Savannah- #1 Tour in Savannah- Architectural Tours of Savannah presented by Jonathan Stalcup. Jonathan graduated from the Savannah College of Art and Design with a Master of Architecture degree in 2004. He shares Savannah's history by describing the city's built environment. Oglethorpe's original plan, today's desire to balance preservation with a living city, and almost 300 years in between presented as a narrative timeline.Savannah's Historic District is one of the largest in the U.S. with thousands of architecturally significant buildings, including examples of Federal, Victorian Regency, Greek and Gothic Revival and Italianate architecture. From the simple Colonial style to the Medieval-influenced cathedrals, to the gingerbread accents of the Victorian period. You will see examples of America's 18th and 19th century prevailing architectural styles, which can be found in Savannah still.  Our History and Architecture Tour of Savannah, you will discover how the vibrancy of General James Oglethorpe's enlightened Utopian development plan worked in the 18th century and how it thrives today.
 Midnight in the Garden of Good and Evil Tour- Travel back in time and into the pages of the best-selling book Midnight in the Garden of Good and Evil on this one-of-a-kind 2-hour Savannah city tour. You'll follow your professional guide to sites described in this epic book and get an up close look at the landmarks and destinations described in this popular story. Learn about the author, the story and the movie that was filmed here as you take in the sites and sounds of historic Savannah.
[contact-form-7 id="1015″ title="Pay by Check RSVP"]
Who's Attending
4 people are attending Charleston Beaufort Savannah
Related Events