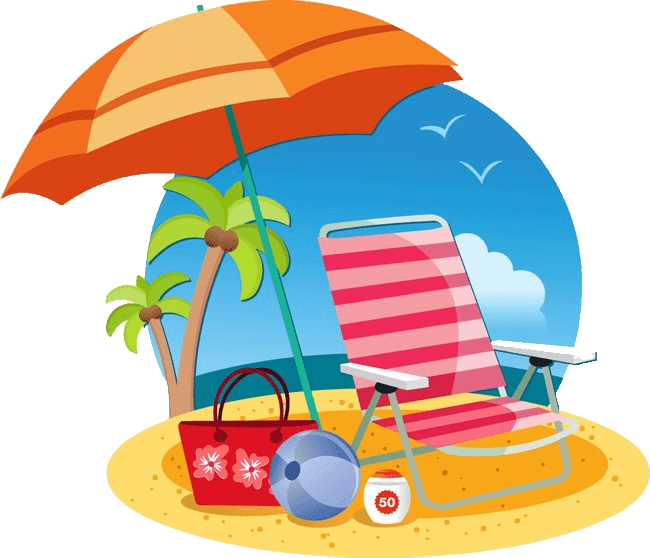 ---
Hello Single Gourmets! I hope everyone has been staying cool, this summer has been brutally hot! Even I — who normally never complains about the heat — am finding this heat a bit oppressive.
Most of you have probably noticed by now: The Single Gourmet has a new address (located above, under the logo). I prefer payment via credit card, but if you mail me a check, please use the address above, and please email me or call me to let me know that you sent it (if you email me, make sure I email you back to confirm). It is possible for checks to get lost (or very delayed) in the mail, and if yours does, and I am not expecting you, there may not be a seat for you!
Some interesting facts about and dates in August (which is a month sadly lacking in holidays):
There used to be a law in France that required half of the 1100 bakeries in Paris to stay open in July and the other half in August in order to ensure that every neighborhood had access to baguettes and other breads.
The Secret Society of Happy People has designated August as the Happiness Happens month — and the first Sunday in August (the 4th this year) is Friendship day in the US
In the US it is both National Panini month and Sandwich month (I'm guessing one of them got jealous of the other!)
August 3rd is white wine day (for all you oenophiles out there)
August 10th is National S'mores Day, which will not be on the menu at Paname (where we will dine on the 10th)
August 13th is National Filet Mignon Day (a French dish so American, we celebrate it!)
August 16th is National Rum Day (please don't celebrate this too much!)
August 25th is National Banana Split Day
August 29th is National Chop Suey Day (I'm pretty sure you can't actually find this dish in China…
News about my mother: the doctors have declared her to be in remission. She continues to go out every day for exercise. However, the neuropathy (a feeling of pain, numbness, or pins and needles), seems to be getting worse, though, and she is still very sensitive to the sun. As Always, thank you all who have expressed support and offered prayers.
For those of you who would rather attend dinners that are not on Sundays, you are in luck this month! The first event in July will be at Shun Lee West (if we can get enough attendees, considering how late I am with this newsletter) in the southern border of the Upper West Side, on Wednesday, August 7 (if we get at least 15, I will go forward with the dinner; if not, it will be rescheduled, and everyone will get full refunds or credits for a later event). Next we go to Paname, a favorite of the group, in the Upper East Side on Saturday, August 10, which always serves us classic French food with excellent service, and we have a few new items on the menu. For the third event in August we will go to Sinigual, a Mexican restaurant in midtown east on Saturday, August 17. in the heart of Greenwich Village, on Saturday, August 17. For our next dinner, on Friday, August 23, we will return to the Harvard Club for their Shore Dinner (lobster entree available!). Lastly, we will go to ViceVersa for Italian on Sunday, August 25. I will try to come up with something for the Labor Day weekend, stay tuned!
---
Shun Lee West (Chinese)
featuring soft-shell crab and Beijing Duck
43 W 65 Street (between CPW and Columbus Ave)
Wednesday, August 7
6:00 PM optional drinks
7:00 PM dinner
$89 prix fixe includes
4 course feast
glass of wine, tea, tax & tip
$99 if payment is not received by Mon, Aug 5
+$10 supplement for non-members and guests
36 years ago in May the first ever dinner for The Single Gourmet was held at Shun Lee West and Michael Tong has continued to deliver for us. Usually it's where we go for our anniversary, but this year it was held at a different restaurant. Lots of people attended, but lots of people also told me how much they like and missed Shun Lee West, and I figured we'd go in August.
Our menu is the best of the best with multiple choices such as soft shell crab, prawns in a light soy sauce, Beijing duck, Szechuan sliced pork, and much more. Zagat describes Shun Lee West as an "exemplar of upscale dining, fancy Chinese food dispatched by a top team in an exotic, space." There's a reason why it's been a neighborhood cornerstone since the 1980s and why we dine here at least once a year.
MENU:
Soft shell crab with ginger & scallions
Chicken soong in lettuce wrap
Szechuan boiled wontons
---
---
Szechuan sliced pork
Prawns with vegetables
Hunan baby eggplant
Vegetable fried rice
---
Seasonal fresh fruits
Tiramisu
(unlimited Oolong tea available throughout meal)
Note: Consuming raw or undercooked meat, fish, shellfish or eggs increases the risk of food borne illness
https://thesinglegourmet.net/event/shun-lee-west-2019-08-07/
---
Paname (French)
vegetarian friendly
1068 2nd Ave (between E 56th & 57th St)
Saturday, August 10
6:30 PM optional drinks
7:30 PM dinner
$81 prix fixe includes:
hors d'oeuvres during optional drinks
3 courses, glass of wine, tax & tip
$91 if payment is received after Tue, Aug 6
$10 supplement for non-members and guest
Named after the most famous and hip nickname for Paris, which originally came from the Panama hats worn by French men back in the early 20th century, Paname is the brainchild of French Chef/Baker Bernard Ros formerly of Le Deauville and Meli Melo. With over 47 years of experience as a NYC chef, Chef Ros knows his way around a kitchen. Having first started in his parent's restaurant in Paris, Chef Ros has spent his entire life dedicated to French food. Paname is a classic, neighborhood style French bistro and has received 4 stars on Yelp and 4.5 stars on TripAdvisor. The décor of Paname is French simplicity and the atmosphere is warm and inviting. Ros personally shops for every menu ingredient daily and is the pastry chef for the restaurant.
MENU:
Appetizers (choice of):
Escargots de Bourgogne in Russet Potatoes
Shrimp cocktail
Caesar salad maison
Entrees (choice of):
Organic Chicken Breast with compote d'aubergines, pine nuts and thyme blossom
Beef Bourguignon
Atlantic Salmon Steak coated with lemon rind served with beet relish
Scallopine de Pork with mushroom girofle and crème fraiche
Penne mixed legumes
Dessert (choice of):
Gateaux au chocolat
Thin crust apple tarte
Note: Consuming raw or undercooked meat, fish, shellfish or eggs increases the risk of food borne illness.
https://thesinglegourmet.net/event/paname-2019-08-10/
---
Sinigual (Haute Contemporary Mexican)
640 Third Ave (corner of E 41 St)
Saturday, August 17
6:30 PM optional drinks
7:30 PM dinner</[p>
$76 prix fixe includes
3 courses, glass of wine or beer, tax & tip
$86 if payment is received after Tue, Aug 13
$10 supplement for non-members and guests
A revolutionary approach to Mexican dining, Zagat says that Sinigual "offers all the Mexican standards that you'd expect at this jumping joint near Grand Central which is ideal for a fun business lunch or after-work event; the large, colorful space keeps it group-friendly." This is our first visit here but it comes highly recommended by some members. In Spanish "sin igual" means "without equal" and it is rare to find a contemporary Mexican restaurant equal in the beauty and food quality as Sinigual. Sinigual strives to create a uniquely elevated culinary experience of the earthy and rustic flavors of traditional Mexican cuisine. Their chefs infuse inspired innovation with fresh and simple ingredients, leaving our senses richly satisfied. The exhibition kitchen lends an energetic and unobtrusive ambiance to Sinigual's haute dining scene, while a wood-fired mesquite grill sears and seals a sweet smoky zest into their premium selection of beef, poultry, fish and garden vegetables. Sinigual is a feel-good Mexican restaurant in the heart of midtown Manhattan.
MENU:
Starter: Chips and Salsa, plus (choice of):
Grill's Garden Salad – chilled field greens, jicama, tortilla strips and cotija cheese tossed with raspberry tamarind vinaigrette
Fire-Roasted Tomato Soup – creamy puree of mesquite-grilled tomatoes, pasilla chiles, roasted corn and onions with chicken chorizo, garlic and spices
Entrees (choice of):
Fresh Fish Tacos – traditional fish soft tacos, pineapple mango salsa served with pasilla-cilantro green rice mesquite-grilled chicken
Mesquite-Grilled Chicken Breast – served with mesquite-grilled fresh vegetables, orange-achiote sauce, Chef's potatoes
Carnitas Yucatan – slow-roasted garlic, achiote, lime and orange marinated pork, citrus habanero marinated red onions, peruvian beans, pasilla-cilantro rice, fresh avocado relish, sweet corn cake
Dessert:
Traditional Mexican Flan
Caramelized Fruit Flautas
Note: consuming raw or undercooked meat, fish, shellfish or eggs increases the risk of food borne illness
https://thesinglegourmet.net/event/sinigual-2019-08-17/
---
---
ViceVersa
325 W 51st (8th & 9th Ave)
Sunday, August 25
5:30 PM optional drinks
6:30 PM dinner
$84 includes:
3 courses, 1 glass of wine
coffee/tea, tax & tip
$94 if payment is received after Thu, Aug 21
+$10 supplement for non-members and guests
With a rating of 24 in Zagat, 4.5 stars on OpenTable, 4 stars on Yelp, and a Certificate of Excellence from TripAdvisor, ViceVersa is a New York Magazine Critics Top Pick: "The modern lines of Vice Versa are so (unassuming) it's easy to walk right by its storefront. Do so, and you'll be missing out on one of the most congenial and gratifying restaurants in the theater district, as well as one that's become a whispered neighborhood favorite. Vice Versa is full of diverting surprises." Owned by Franco Lazzari and Stefano Terzi, they use only the highest quality ingredients produced locally or imported from Italy. In the kitchen, Stefano makes all pasta from scratch, and his cooking respects the characteristics of each ingredient and values their qualities in each recipe — a true embodiment of the philosophy of Italian Cuisine.
Our menu starts with mixed salad with shaved grana padano; shrimp with cherry tomatoes string beans, red onion, balsamic vinaigrette, thyme; savory cannoli with eggplant, ricotta, vegetables, tomato coulis; entrees include swordfish Siciliana with toasted breadcrumbs and salmoriglio; chicken with fontina Valle D'Aosta, Prosciutto, and seasonal mushrooms; beef short ribs with Barbera wine, cinnamon, cloves, grappa, and spätzle; a "silent" vegetarian option (ask the waiter) and a tasting trio of Italian desserts: strawberry shortcake, coffee panna cotta, and chocolate ganache wedges (seasonal sorbet can be substituted for tasting trio).
Note: Consuming raw or undercooked meat, fish, shellfish or eggs increases the risk of foodborne illness.